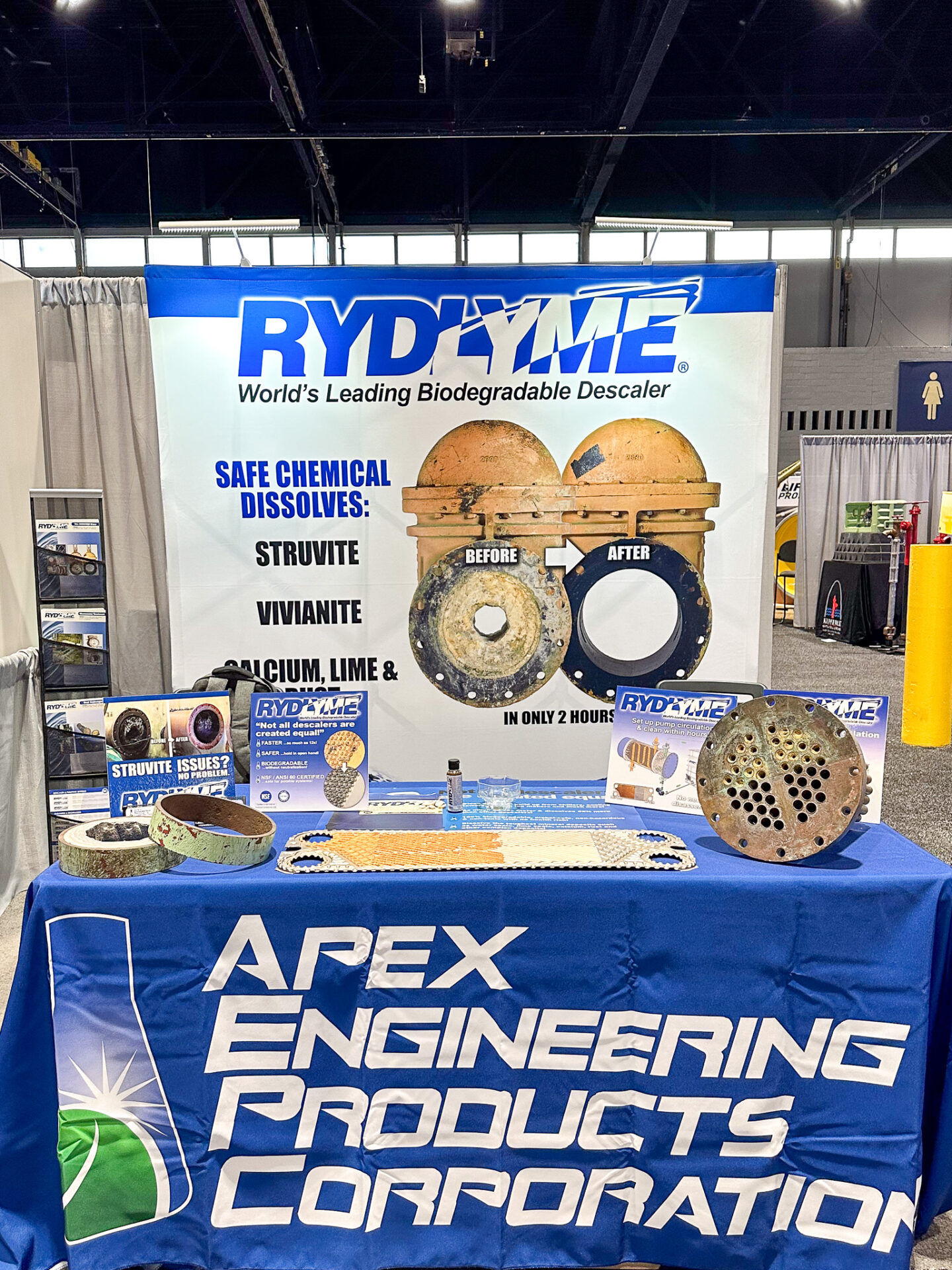 RYDLYME Struvite Remover WEFTEC
Call for more information!
630-820-8888
Struvite Removal with RYDLYME Descaler
Thank you to everyone that stopped by our booth at WEFTEC 2023!
Apex Engineering Products' team had a great time showing attendees just how RYDLYME biodegradable descaler will dissolve struvite and other hard mineral deposits within pumps, pipelines, digesters, belt presses, screw presses, centrifuges, heat exchangers and other water operated equipment!
RYDLYME Biodegradable Descaler is used to safely and efficiently dissolve tough mineral deposits such as water scale, limescale, calcium, and rust from boilers, chillers, cooling towers, condensers, heat exchangers, struvite, and more!
Recommended by the U.S. Navy and countless OEMs, RYDLYME descaling chemical is NSF-registered for use in various industries and applications including beverage, pharmaceutical, bottling, and food processing plants, as well as NSF/ANSI standard 60-certified as a cleaner for potable water systems and manufactured in an ISO 9001 Certified Facility.
RYDLYME FEATURES:
Biodegradable
Dissolves 2.2 lbs of scale per gallon of RYDLYME
NSF/ANSI 60 certified
Non-corrosive and safe for personnel